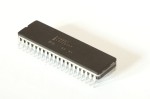 In a Google+ comment to my recent article about inlining in XE6, Leif Uneus posted results from Scimark.
It appears that XE6 is about 30% slower than previous versions at least from XE5 to XE for 32bits floating point.
Note that Scimark does not make use of inlining, but does make heavy use of floating-point computations, loops and arrays.
Edit: issue discussed here was reported in QC 124652 (now marked as resolved)
(more…)