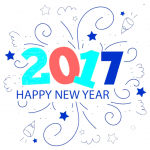 A belated Happy New Year and Best Wishes for 2017!
This site and news have been neglected for much of 2016, this year's resolution will be to try and revive it a bit.
In particular announcements and articles have fallen way behind the code as far as DWScript is concerned. So I will start the year by attempting to rectify that.
A mini-summary of what happened after April (when BigInteger support first got added), in no particular order:
Improvements to BigInteger support (new functions, performance, etc.)
Improvements to JSON support (performance)
Asynchronous Http queries from scripts, and general HttpRequest class improvements
Support for Server-Sent Events (push) in the DWSWebServer
New String support functions, and performance improvements
CustomStates and CustomInterfaces mechanism to allow script libraries to store custom data attached to a script execution
New date/time format settings control from scripts
Support for high-performance URL rewriting in the DWSWebServer
Internal hashes now use xxHash32, which improved performance significantly in some areas
Multiple internal services migrated from critical sections to Slim Read-Write locks, which improved performance significantly for some multi-threaded workloads.
Various refactoring to move tidbits into new units and decouple things (yeah, vague, but the detailed list is long)
General compiler stability fixes, improved error reporting and many new unit tests
The current DWScript code-base should be faster both at compile and runtime, more stable, and more capable than ever before. I am planning to go into more details for several of the entries above.
Also DWSWebServer has been in use on a large site which saw its share of DDoS attempts and attacks throughout 2016, so resilience to those has been improved as well.