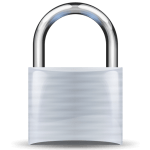 I recently posted abut the new Slim R/W Locks introduced with Vista, and how they were vastly more efficient than TMREWS.
Apparently, they're also more efficient than Critical Sections…
Following Up
If you follow the comments in the previous article, some extra benchmarks where published, including "degenerate" cases where the Slim R/W Locks are used as exclusive locks.
If you only use the Write lock portion of a R/W Lock, it will behave like an exclusive lock, aka Critical Section.
It appeared that Slim R/W Locks are 1.5 to 2 times faster than Critical Sections.
Wrapping Up
So the advantages of Critical Sections that remain are:
re-entrance, though code that relies on re-entrance will often be because of bugs/shortcuts, and may be vulnerable to deadlocks as well
deadlock detection, though this is an IDE debugger feature, and not really automatic
available on Windows XP and Windows 2003
Both Critical Sections and Slim R/W Locks share the following advantages over custom implementations (like TMonitor)
efficient relinquishing of CPU time when lock can't be acquired (rather than hard-coded and hand-tuned spin-lock limits)
future-proof for past and upcoming CPU architectures (will be updated with the rest of the OS)
non-Delphi debugging tools support
low memory footprint
efficient native implementations exist on other platforms and architectures (cf POSIX)