At least according to ohloh, when measuring commits to open-source projects, the graph is below: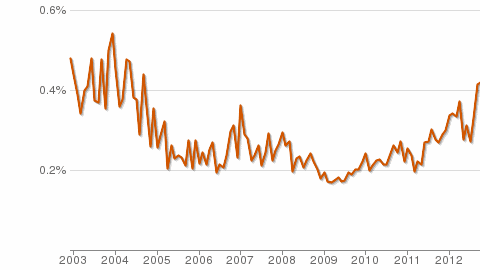 Food for thought for Marco Cantù, the new Delphi Product Manager? The percentage figures are back in the 2004 range, and the trend after going downhill for years, reversed to shows 3+ years of growth.
When looking in details though, a most of the recent years activity is on projects around FreePascal and Lazarus projects, whereas at the turn of the millennium, the vast majority of it was targeted at Delphi.
The above chart is expressed in terms of percentage of activity in all open-source projects, 0.4% is low, but that better than Visual Basic does 😉 though there arguably never was a strong Visual Basic open-source community to begin with.
Other fashionable languages (C#, Java, PHP,Ruby, etc.) are quite higher, though their trends are flat or downward. Even Objective-C, is quite flat, indicating Apple developers probably don't share.
There is however one language, that shows a constant, tranquil upward trends, it's… JavaScript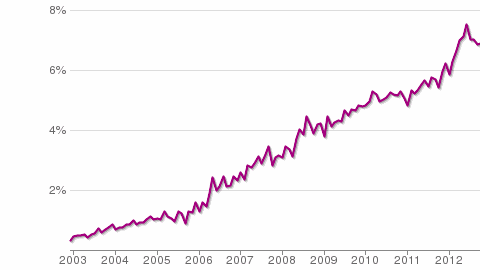 I couldn't find other languages with a similar trend, except maybe Python.