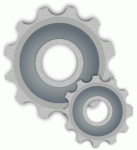 A test version of SamplingProfiler 64bit is available here (3.2 MB).
It has only been tested with 64bit binaries compiled by Delphi 10.3 and detailed map files. It should work with other Delphi version, (TD32 and other debug information formats have not been tested yet).
There other known issues with stack traces from DLLs, so it is rough around the edges but should be functional.