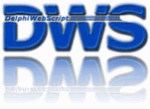 The FreePascal version of DWScript has been stalled for a little while on the incomplete UnicodeString (utf-16) support among other things.
It's hard to blame the FreePascal team for that, given that Linux is primarily utf-8, and that utf-8 has quite a few advantages over utf-16.
utf-16 is an historical quirk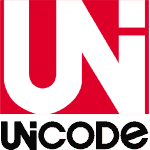 Summarily, utf-16 was designed in an era where 65536 characters was thought to be good enough for everyone, but this just didn't quite turn out that way as Verity Stob recounts, and utf-16 is just as variable-length as utf-8 in the modern world where a fair share of people use alphabets with many glyphs. On the other hand, utf-16 became a de-facto standard in many languages and platforms, Java, .Net, JavaScript, Delphi since 2009, etc. despite its many quirks (from giving a false sense of security with characters to being exposed to endianness issues). And utf-16 isn't even saved by non-latin content: just go to any Chinese text-heavy webpage and compare the utf-8 and utf-16 sizes. Punctuation and markup get utf-8 ahead.
DWScript situation
DWScript's String type is currently utf-16, in Windows and in Smart, but I'm wondering whether to allow them to be utf-8 instead on some targets (for FreePascal & Linux). DWScript doesn't have a distinct utf-16 character type, characters in DWScript are either Unicode code-points (utf-32) or small strings (to accommodate Chinese characters). While this would "fork" the language, the effects would be restricted to code that
iterates over a string by character indexes, and checks for non-ASCII characters
slices non-ASCII characters/strings at fixed offsets
depends on lengths of strings that have non-ASCII characters
All those cases are probably quite low-level. The rest of the code would remain utf-8/utf-16 agnostic.
So what do you think?
DWScript utf-8 and/or utf-16 Strings?
Stick to utf-16 everywhere (lower performance in Linux) (29%, 36 Votes)
Fork the language (use what's best on each platform) (56%, 71 Votes)
I have no idea what this all means (15%, 19 Votes)
Total Voters: 126

Loading ...
Delphi mobile compilers
Note that I am aware that the new Delphi mobile compilers dropped UTF8String support (leading to ugly marshalling and performance issues), but the new Delphi mobile compilers have priced themselves out of the market as far as I'm concerned, and the reliance on FMX is either problematic or an extra cost.
So non-HTML5 mobile support for DWScript is more likely to come through FreePascal than Delphi at the moment.