Previous: JavaScript and Floating Point.
Mobile CPU performance in perspective
So we can summarize that a modern ARM smartphone or tablet has:
about half the computing power of a modern desktop/laptop PC

about 

2 to 3 times the computing power of a 5 years old dual-core desktop PC

about 10 times more computing power than a 10 years old desktop PC
about 100 times more computing power than a 15 years old desktop PC
And to put things in perspective, fifteen years old is the late 90's, Excel and Word were at version 97, and very capable. Ten years old means Windows XP, Office XP and Microsoft Office dominance was complete.
You may also be surprised by the power difference between ten and fifteen years old PCs, well back then frequencies where still ramping up fast. We went from hundreds of MHz to the GHz range, and at the same time, CPUs became more efficient every year, requiring less clock cycles to achieve the same tasks, thanks to improved pipelining, out of order and speculative execution, specialized instructions, etc.
The rate of improvement drastically slowed once the GHz barrier was reached.
Mobile graphics performance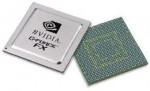 The GPU is the only area where desktop retains a significant lead, though maybe not as much as you think, see Anandtech's comparison, the effective lead between a Surface Pro (x86) and an iPad 4 (ARM) is about 3x.
But once you look at things in perspective, modern GPUs support very complex pixel and vertex shading capabilities that their older brethren, so comparison with older hardware is not entirely fair.
5 years ago, we get back to the GeForce 200 and Radeon HD 4000 series, which are roughly 4 times slower, so your smartphone GPU is as fast or faster than a 5 years old desktop GPU
10 years ago, we get back to Geforce FX and GeForce4 Ti, fill-rates were still measured in millions, your smartphone GPU is 50 to 100 times faster.
There is a similar story that can be told about RAM: a Nexus 4 has 2GB of RAM, a modern regular desktop has 4GB. Two times ratio. Ten years ago, you could get along with 128 MB just fine, or 15 times less RAM than what the Nexus 4 has.